Oranges was made during the fall months of 2012. When Corrina Crade wrote the script, she never intended to produce it. However, when people got a hold of the script, they realized that this story of family, drama, and mystery had to be told.
It started with three women – Elen Santana, Tammy Adler and Corrina Crade. They carefully put together a crew based out of Madison who were willing to devote their time and talent to the project. In October, CRADEmade threw a fundraiser party that helped to raise money and awareness for the film. This awareness created a relationship with the community that led to major donations and sponsors that helped bring the film's budget down.
Oranges was filmed with the RED Scarlet camera, using Nomad sound equipment, lighting gear from Red Star Pictures and dollies rented from Full Compass. A mini airplane, fog machines, and professional artwork were all donated to the production.
The production consisted of hard work, long hours, lots of coffee and lots of creative minds collaborating. Our team worked 15 days in cold weather, abandoned hospitals, cabins in the woods, and country roads.
Our plan is to have the film completed by Fall of 2014. We are producing original music and we have put together a solid distribution plan. We look forward to screening Oranges in a variety of film festivals in order to let people around the world enjoy the story.
Synopsis
Oranges is a film that follows a young couple just starting out: Carrie, nearly due with their first child, and her husband, Danny, who just got a promotion at his job. Life is going as planned until one horrible car accident changes their lives forever. As Danny is in a coma, his father gives him a painted box. This box unfolds a part of Danny's past and reveals something he is forced to face. With Carrie's curiosity and strong mind, she decides she wants to know where this box came from and why his father gave it to him now. After a few unusual visits from people she never had met before, she and Danny discover something they never thought could be possible. Feeling betrayed but curious, Danny decides to venture into this new discovery. As he realizes there were lies that surrounded his childhood, forgiveness is something he must provide especially towards his father, but also towards a family member her never knew he had. Facing the consequences of alcohol and hidden secrets, this family is tested in more ways than they had ever imagined.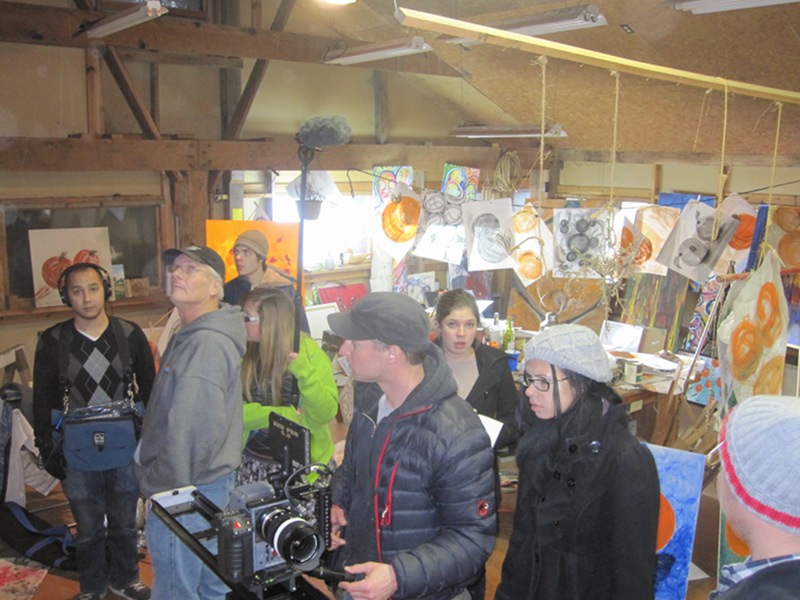 On set, Madison, WI, with director Elen Santana & DP Steven Dean.