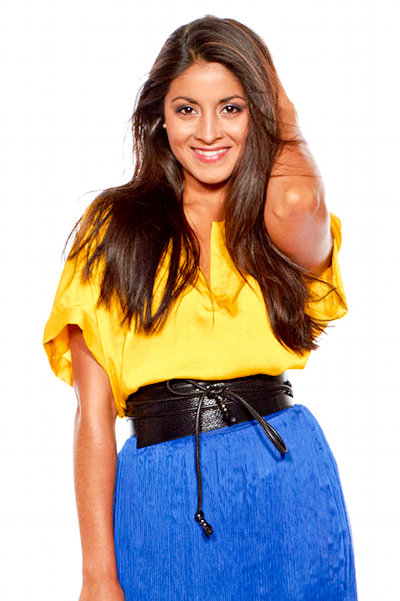 Corrina Crade
Corrina was born in New Delhi, India but was quickly sent to an orphanage where she lived for 7 months. Corrina was lucky enough to be adopted by a wonderful Jewish family in Madison, WI. When her parents picked her up at the airport, she was sleeping quietly. After she was passed, for the first time, from person to person, her older brother decided he wanted to take a turn too. After being in his arms for just a few seconds, she threw up all over him...with a grin on her face
Starting at an early age, Corrina would make home videos with friends in her basement. They would re-enact music videos, popular TV shows and newscasts, complete with commercials. She'd take the white sheets off her bed and drape them over her mother's lamps to soften the lighting, handwrite scripts and direct cuts with her Magnavox camcorder. To most of her friends, this was just a phase, but to Corrina, these home videos were just the beginning of her life's passion.
In college, Corrina studied Theater and Language Arts and graduated with a degree in Education. She taught as a long-term sub for a couple of years and soon found herself doing the 9-5 lifestyle. She was in a serious relationship and felt content.
However, in early 2011, after getting dumped via email, she packed her bags (and her cat) and left everything behind to pursue a life in the entertainment industry. She moved to Chicago during one of the biggest snowstorms in 80 years. After being stuck in a house with no furniture, no cable, no Internet and no shower curtain-with only a blow-up mattress, a few suitcases, her cat and a bottle of Jewish red wine, she decided it was time to be a filmmaker, writer, and actor. Since that snowy night, she has been doing all three professional.
Check out her acting site: CorrinaCrade.com
Corrina Crade - resume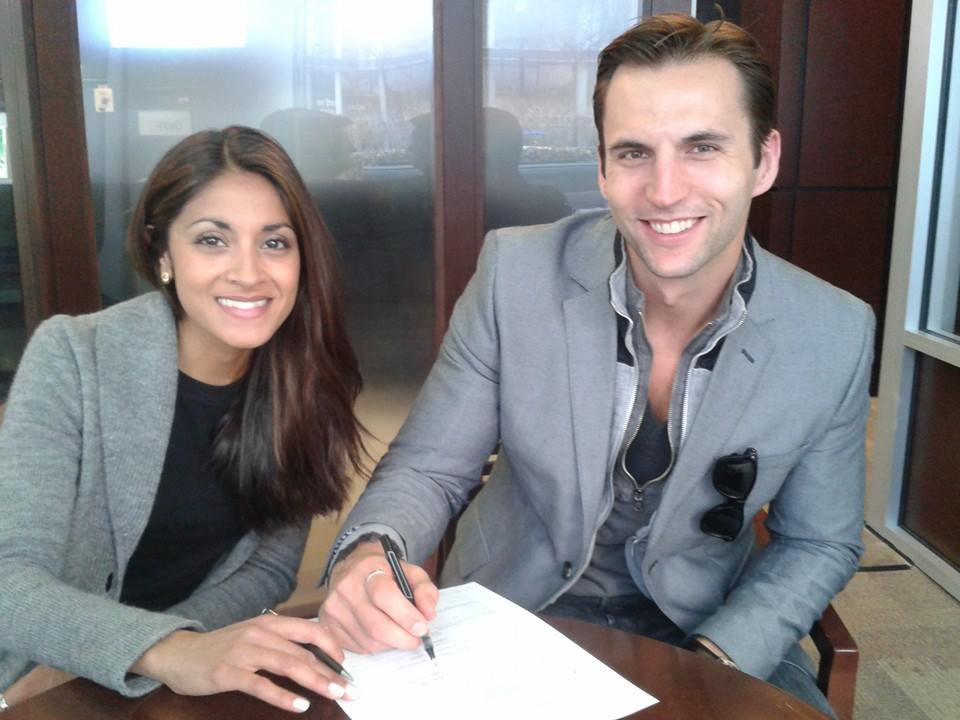 Patrick Cunningham
Patrick became a part of CRADEmade in early 2014 as a co-founder of MogaMind. Originally thinking they would rename and foster it under the couple, she expressed sadness with losing the name CRADEmade. So they decided together, since she was taking his name, he would take hers. Patrick is now a partner of CRADEmade Entertainment and will be working on various projects with the company.
Patrick does a variety of things that enhances CRADEmade Entertainment. With a multimedia production background, he has led a variety of design and consultancy projects such as a research fellowship on human machine interface for stroke survivors, created microcontroller air quality sensors for an architecture firm, and led business development for a hybrid design firm/art gallery among numerous other endeavors. To find out more, visit Twelve48.com. With Corrina, he is the co-founder of MogaMind, a mindfulness program and will be producing upcoming projects with Corrina during the fall of 2014.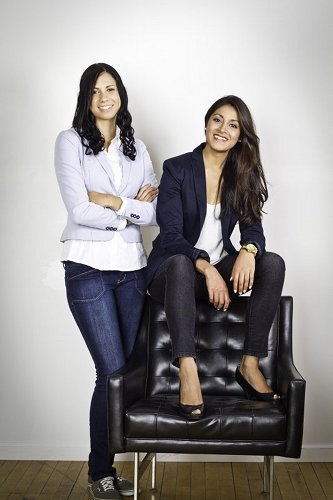 Elen Santana
Elen and Corrina started working together the moment CRADEmade Entertainment was born. Elen started off as an assistant director but her desires to direct became apparent to Corrina. CRADEmade took an exciting chance and made her their main director. Her talents, amazing work ethic, and extreme care to creative detail are all reasons why CRADEmade has been able to produce such amazing work. Still one of CRADEmade's main collaborators, Elen has branched out with her own company,
Loxley Films
, and has continued excelling her career in New York City, where she resides.